The Bicycle Rack

New Paltz, NY BICYCLE RACK
sales and service since 1974
Phone: 845.255.1770
13 North Front Street
New Paltz, NY 12561

Open 9am - 5pm
---
COVID-19 Updates:

Leave your bikes at the bottom of the ramp, then come up and knock (do not enter).
We will take care of business outside, or if you need to come in, we will allow 1 person in the store at a time (social distance rules need to be followed).

The Bicycle Rack
13 North Front Street
New Paltz, NY
845-255-1770
Bicycle Sales & Service Since 1974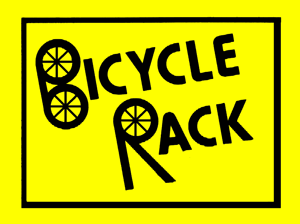 This site is designed as an information source for our customers old and new. Please understand that our primary mission is to serve cyclists in our store.
To get an immediate response to your questions you should call us at 845-255-1770 or visit our bike shop during regular business hours.




13 North Front Street | New Paltz, NY 12561 | Ph: 845.255.1770

OPEN: 9-5 Tues-Sat